Sunnybrook Dental - Olathe, KS Dentist Blog
Posts for tag: oral health
By Sunnybrook Dental
September 08, 2020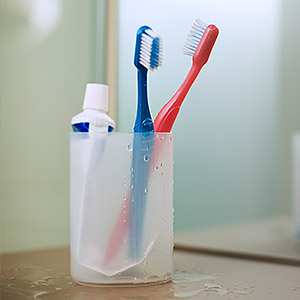 After years of research, we're confident in saying that brushing and flossing daily are essential for maintaining a healthy mouth. A mere five minutes a day performing these tasks will significantly lower your risk of dental disease.
We're also sure about the essentials you'll need to perform these tasks: a soft-bristled toothbrush using fluoride toothpaste, and a roll (or picks) of dental floss. The only deviation might be a water flosser appliance instead of flossing thread.
Unfortunately, some folks deviate even more from the norm for both of these tasks. One of the strangest is a social media trend substituting regular toothpaste with substances containing activated charcoal. The proponents of brushing with charcoal claim it will help whiten teeth and kill harmful microorganisms. People brushing with a black, tarry substance also seem to make for good "gross-out" videos.
There's no substantial evidence to support these claims. Perhaps proponents of charcoal's whitening ability are assuming it can remove stains based on its natural abrasiveness. It could, however, remove more than that: Used over time, charcoal could wear down the protective enamel coating on your teeth. If that happens, your teeth will be more yellow and at much greater risk for tooth decay.
When it comes to flossing (or more precisely, removing food material from between teeth), people can be highly inventive, substituting what might be at hand for dental floss. In a recent survey, a thousand adults were asked if they had ever used household items to clean between their teeth and what kind. Eighty percent said they had, using among other things twigs, nails (the finger or toe variety) and screwdrivers.
Such items aren't meant for dental use and can harm tooth surfaces and gum tissues. Those around you, especially at the dinner table, might also find their use off-putting. Instead, use items approved by the American Dental Association like floss, floss picks or toothpicks. Some of these items are small enough to carry with you for the occasional social "emergency."
Brushing and flossing can absolutely make a difference keeping your teeth and gums healthy. But the real benefit comes when you perform these tasks correctly—and use the right products for the job.
If you would like more information on best oral hygiene practices, please contact us or schedule an appointment for a consultation.
By Sunnybrook Dental
August 29, 2020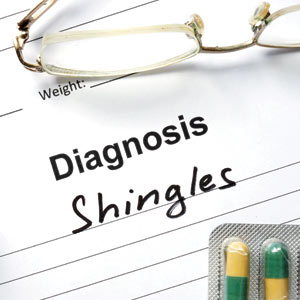 A shingles outbreak can be painful and embarrassing. It could also interfere with many areas of your life—including your dental care.
Known medically as herpes zoster, shingles is a viral form of chicken pox. The virus can lie dormant for many years or decades in people that had chicken pox as a child, breaking out later in life (sometimes repeatedly). It's estimated about a quarter of people who had chicken pox as a child, about 90% of adults, will experience a shingles outbreak.
In the beginning, a person with shingles may notice an itching or burning skin irritation, as well as numbness or sensitivity to touch. In time, a red, crusty rash can develop, usually forming a belted or striped pattern on the torso, head or facial areas. The patterning is caused by the virus's disruption of nerves that serve those parts of the body.
Shingles could impact your dental care because it can be contagious early in an outbreak. As such, it can be transmitted to other people via contact with the rash or through airborne respiratory particles. Dental staff members or other patients who are pregnant, undergoing cancer treatment or with other conditions that compromise their immune systems can develop serious health problems if they contract the virus.
If you have an upcoming appointment, it's best then to let your dentist know you've been diagnosed with shingles. If your treatment involves physical contact that could spread the virus, they may wish to reschedule you until the outbreak clears up.
There are ways to hasten the healing process with antiviral treatments like acyclovir or famciclovir. For best results, these treatments should begin within 3 days of a shingles outbreak. There is also a shingles vaccine that can help you avoid an outbreak altogether. The U.S. Centers for Disease Control (CDC) recommend it for adults over 60.
Having shingles can be painful and stressful, and pose a major interruption of your daily life and routine. With proper management, though, it can be contained so you can get on with your life—and your dental care.
If you would like more information on managing shingles and dental care, please contact us or schedule an appointment for a consultation. You can also learn more about this topic by reading the Dear Doctor magazine article "Shingles, Herpes Zoster."